In life and in learning, stories hold a lot of power. They help contextualize abstract knowledge and personalize distant concepts. MiiWrap training takes advantage of stories to solidify the knowledge and practical skills of MiiWrap professionals. This blog introduces some of the stories weaved throughout MiiWrap learning. These are not real people, but rather created from several experiences to be "average" families. They are a compilation of families who have used Wraparound and MiiWrap.
MiiWrap developed in direct response to the low engagement seen in some families in Wraparound services. Interviews with these families showed that failure to engage and build motivation was the primary factor related to lack of success through Wraparound. The many reports of families who are referred but don't appear to be committed to behavior change suggests a need to enhance the process to be successful with families in earlier stages of change. In developing MiiWrap materials, we thought closely about the families who were not successful with Wraparound. The reanimation of these families are the stories below.
The purpose of this blog is to describe the failures of previous service experiences through stories. This blog will have a few companions, further exploring why MiiWrap worked in these cases when Wraparound did not.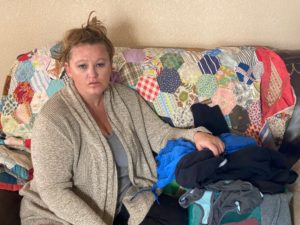 Diamond is a 26-year-old single mother of two children (DeAndre, aged 6; Shanice, aged 3) and is currently three months pregnant. When she was a child her environment was chaotic, she did not have regular food or parental attention and she was sexually and emotionally abused. Following an intervention by child welfare she was removed from her mother's custody and placed with her maternal grandmother. She stayed with her grandmother until she was 18, and then met and married DeAndre's father (Malik).
Diamond has previously had five child welfare reports related to domestic violence and involving drugs and alcohol. After the first incident, Diamond and Malik didn't follow through with any services. The next times, they followed through with some of the services, including domestic violence groups, parenting classes, and AA meetings. Malik was arrested and convicted of assault and battery and went to prison for 19 months, after which Diamond was granted a divorce.
The most recent report came from a neighbor and when DeAndre was found alone in the apartment. He was placed in foster care. Although Shanice is still with Diamond because she wasn't home at the time, the child welfare worker thinks she should also be removed. The worker was concerned for the safety of both children and the health of the baby. Diamond is drinking and using drugs and has not been getting prenatal care.
Diamond shows signs of unresolved post-traumatic stress and appears to be drinking to self-medicate. Both children have developmental delays and mental health challenges. Diamond knows how to work the system and just wants her case closed and to be left alone. Almost all of her social activity enables her alcohol and drug use. Diamond is resistant to outside help and complies to avoid losing her children. The combination of drug and alcohol use, mental illness, and children with mental health concerns is all too common for single mothers who are hard to engage and often have limited long-term success with wraparound.
Jon is a 16-year-old on Juvenile Supervision following a recent release from Juvenile detention. He was first arrested at 13 for intoxication and possession of marijuana. He has been arrested twice since then for vandalism and public intoxication and fighting and possessing a knife at school. The therapist he was ordered to see diagnosed him as bipolar for which he was prescribed medications. He was ordered to do weekly urine screenings and upon his second arrest, was sentenced to 90 days in detention. The conditions of his current release are that he not use drugs or alcohol, attend school daily, complete 100 hours of community service, and attend weekly therapy and group substance abuse sessions.
Jon is the son and only child of Val and Rick. Val and Rick have been divorced for four years and both have remarried. Jon lives with Val and her husband Jorge. Jon had been spending weekends with his father before his detention. His step-mother, Amanda, has two daughters (Alice 12 and Rachel 10) and she and Rick have a two-year-old son Dan. Amanda does not want Jon to have a bad influence on her children and Rick is not planning overnight visitation until "Jon has straightened himself out."
Val believes a lot of Jon's problems began with the divorce and the move to the new neighborhood. Val feels guilty about this and says she sometimes overcompensates because she feels bad for Jon. She is also afraid to enforce rules because Jon as become violent in the past. Rick blames Val for Jon's problems because she is so inconsistent with Jon. Rick was the primary disciplinarian when they were married, and he says Jon was a good kid and had no more problems than average. Val and Rick do not want to be in the same room and refuse to do family therapy. 
Jon has attended therapy but several therapists report he refuses to open up or engage in the process. He got along with one therapist who felt Jon's problems are the result of poor parenting and abandonment. Val reported that during this time Jon became more confrontative with her and Jorge. The dynamics between the parents and between Jon and Val are a common situation with youth who do not have long-term success with wraparound.
Next week we will share insights from Diamond and her natural supports on how MiiWrap turned life around. The following week we will hear from the service providers and how it helped them be successful in supporting her.
In future blogs we will see how MiiWrap worked for Jon. You may see the magic of motivational interviewing informed wraparound to help people who have not been consistently successful in the past.